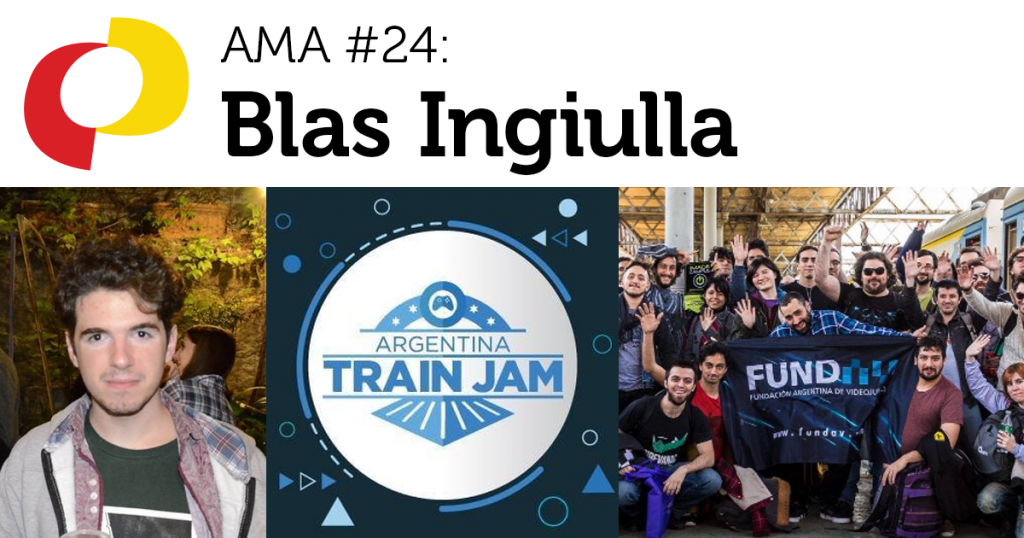 Blas is the Main Organizer of #ArgTrainJam in Argentina. It's an event similar to the American Train Jam, where game developers go on a long, scenic train ride through the country, all while trying to make a game before the train reaches its final destination.
Blas is a game developer who lives in Buenos Aires, and he loves supporting the local game development community. He shipped an Android game called The Core. Follow him on Twitter.
Location: The IGDA Student SIG Discord Server, on the #ask-me-anything channel for text, and the 🔊AMA Voice channel for voice chat. Both channels can be found under the "Event Channels" category.
Date & Time: Thursday, May 3rd at 1:00pm ART (GMT-3), and the event will last for one hour.
Time converter at worldtimebuddy.com
Read more[Event] AMA #24: Blas Ingiulla, Main Organizer of Argentina Train Jam