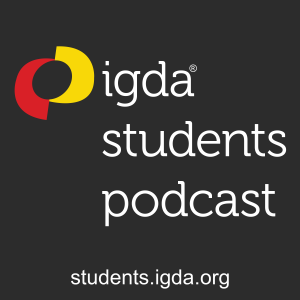 We host and record a lot of events, and so we decided to put up a podcast feed to make it easier to browse and listen to our growing archive. 🎧
How to Listen to Podcasts
Get a podcast app. iPhones have one built in called Podcasts, but you can also just search your phone's app store for popular podcast apps.
Once you've opened your favorite podcast app, search for "IGDA Students" and we should come up in the search results. If you can't find us, copy and paste the following URL into the search box: http://students.igda.org/feed/podcast/
Download the episodes you want to listen to and add them to your podcast queue, then listen to them while commuting, doing chores, working out, etc.
Subscribe Links
Give Us Feedback
Like what you hear? Or have some ideas on how we can improve? Just reach out to us over discord or email: students@igda.org.